Violin festival in Bad Goisern 2024
Location:
Kirchengasse

,

Kirchengasse

,

4822

Bad Goisern
Feel the musicians' love for music, their enthusiasm and fun at the violin festival in Bad Goisern on Lake Hallstatt in Austria.
A great idea
It is nice, but not enough to watch traditional festivals just on TV. At the violin festival in Bad Goisern and this tour package, you experience music with your own eyes and ears. The street Alte Kirchengasse, which is the idyllic core of Bad Goisern, is the ideal venue for the violin festival in Bad Goisern. In bad weather, the festival will be held at neighbouring bars, cafés etc. The festival starts at 12 o´clock - open end.
The band "Geign Dischgu" that consists of inhabitants of Bad Goisern who love customs and traditional values, had the idea to hold the violin festival which they named "Aufgeign in Goisern". Many other violin bands, even from other regions, felt that this was a very special concept, and they all liked the idea of "Aufgeign in Goisern". The concept is characterised by sheer love for making music, whereby it is not so important that music is demonstrated like in a professional concert and with absolute perfection. This makes the violin festival a very special event in a great atmosphere, and food and drinks are available at the festival as well.
Come to the Old Centre of Bad Goisern
Let us know that you are here Play where and how it is appropriate, right in the middle of the crowd, Together, among one another, higgledy-piggledy!If necessary, get more vouchers Be happy!
VIDEO
Violin festival in Bad Goisern
Event tips from the im-salzkammergut.at editors
Autumn is the time for hiking. However, numerous other events are very popular with autumn holidaymakers in the Salzkammergut. Here you will find the highlights from September to November.
Genuine and down-to-earth, varied and unusual - the traditional events in the Salzkammergut. This is how you get to know the country and its people! Come and see!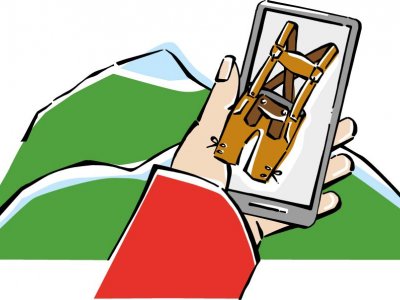 Your accommodation for this event
Hotels and accommodation providers in Hallstatt, Bad Goisern, Gosau and Obertraun offer the ideal room or apartment for your holidays, no matter what your tastes. Aside from establishments rated according to the international "star" scale, you will also find around Lake Hallstatt in Austria businesses that have been awarded two to four "edelweiss". The more flowers, the greater comforts you can expect. Whether you eventually find your cozy nest in an elegant 5-star luxury hotel, at comfortable guesthouse, a family-friendly apartment, or on a traditional farm, the choice is always entirely up to you.