Arrival in the region "Hallstatt Dachstein Salzkammergut"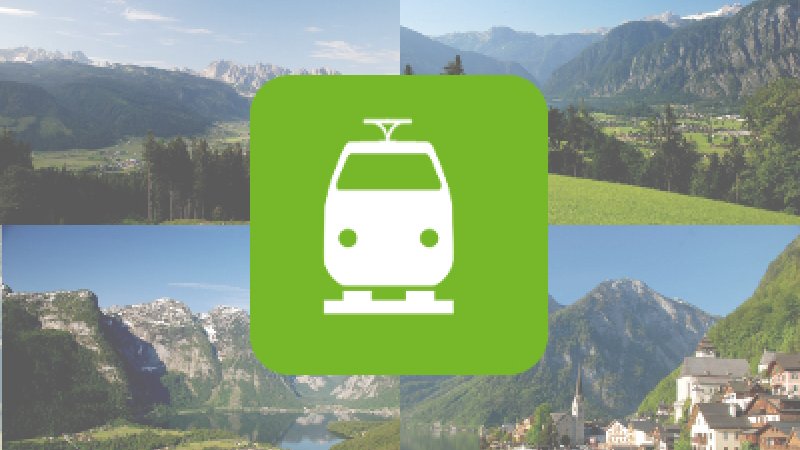 Current information for rail passengers
Rail Replacement Service in Summer 2023
Construction work on the Salzkammergut line between Bad Ischl and Attnang-Puchheim
Information for all rail passengers travelling from Vienna and Salzburg to the Salzkammergut. This summer the motto in the Salzkammergut is - Please change trains: Because in the period between 24th July 2023 and 10th September 2023 there will be numerous construction works on the "Salzkammergut Railway Line". Therefore, the sections "Bad Ischl - Ebensee" and "Bad Ischl - Attnang-Puchheim" will be closed in sections. During these times, a rail replacement service has been set up between the respective stations. The buses are parked in front of the stations and are marked with the word "Schienenersatzverkehr". Nevertheless, delays may occur during this period. Please plan for these. We wish you a pleasant journey and look forward to your visit to the Salzkammergut.
Summary
Rail replacement services
24.07. - 11.09. 2023
Between the stations
Bad Ischl - Ebensee
11.08. - 31.08. 2023
Between the stations
Bad Ischl - Attnang-Puchheim
Questions during your journey?
Please ask your train attendant or bus driver
NOTE
The stations in Bad Goisern on Lake Hallstatt, "Steeg/Gosau", Hallstatt and Obertraun are not affected by this rail replacement service. Here, the trains between the stations Bad Ischl and Stainach Irdning will run as scheduled.
Tip from the editors for travellers to
Hallstatt, Gosau, Bad Goisern or Obertraun
If you want to continue to Bad Goisern, Hallstatt, Gosau or Obertraun, we recommend the bus. This will take you quickly and comfortably directly from the Bad Ischl train station to the UNESCO World Heritage region of Hallstatt Dachstein Salzkammergut. For example, the regular bus takes you directly to the centre of Hallstatt. All information on how to get there by bus of the "OÖVV" (Upper Austrian Transport Association) can be found here...

Questions & Answers
Contact persons on this topic:
Please note
All content on this page
is subject to change
Arriving at Lake Hallstatt & Gosau Valley
Before you finally start your long-awaited holiday, you might want to inform yourself about the shortest and best way to reach the destination, which could be useful for the holidays. For example, the Dachstein Salzkammergut holiday region can be reached in a number of ways: with your own car, by bus or train! We have put together the most important information for you to prepare you for your trip to the Salzkammergut and your stay in Bad Goisern, Gosau, Hallstatt or Obertraun.
Videos
Where would you like to go?
As we all know, pictures say more than a thousand words. So does a film.
That's why we have put together four videos on the subject of "Getting here" for you below. The four short clips make it easier for you to get to Hallstatt, Bad Goisern on Lake Hallstatt, Gosau (Gosau Valley) and Obertraun on Lake Hallstatt. All four towns form the UNESCO World Heritage Region of Hallstatt Dachstein Salzkammergut.
Watch now!
Video
How to get to
Bad Goisern at Lake Hallstatt
Watch now!
Video
How to get to
Gosau and the Gosau Valley

Watch now!
Video
How to get to
Obertraun on Lake Hallstatt

Overview of arrival options
Booking in the Salzkammergut - Accommodation already booked?
Hotels and accommodation providers in Hallstatt, Bad Goisern, Gosau and Obertraun offer the ideal room or apartment for your holidays, no matter what your tastes. Aside from establishments rated according to the international "star" scale, you will also find around Lake Hallstatt in Austria businesses that have been awarded two to four "edelweiss". The more flowers, the greater comforts you can expect. Whether you eventually find your cozy nest in an elegant 5-star luxury hotel, at comfortable guesthouse, a family-friendly apartment, or on a traditional farm, the choice is always entirely up to you.

.